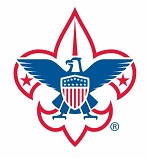 Welcome to Troop 506!
Join us for adventure...
A BSA JOURNEY TO EXCELLENCE GOLD UNIT
Troop 506 invites boys and young men ages 11 to 17 to join our Boy Scouts of America (BSA) program. Our Objectives are to build character and leadership skills, to train in the responsibilities of participating citizenship, and to develop personal fitness. A vigorous program of outdoor activities is central to our program to achieve these objectives.
We meet at La Jolla United Methodist Church on Monday nights at 6:30 pm. La Jolla United Methodist Church is located at 6063 La Jolla Blvd, La Jolla, CA 92037 Get Directions
Troop 506 San Diego CA